Tom Stern Central
Custom celebrity showcase website for comedian and author. Very detail oriented presentation and professional representation.
Custom visual design and presentation
High detail visual graphics and effects
Content management system for event and blog management
Dynamic categories, interactive article system
Online appointment request form
Search engine optimization
"You have been a true professional and your teams programming skills have been amazing.Tom's Project Manager
Highly detailed and captivating home page
---
---
Proper clean representation of Tom's publications
---
---
CEO Dad character creation and portray
---
---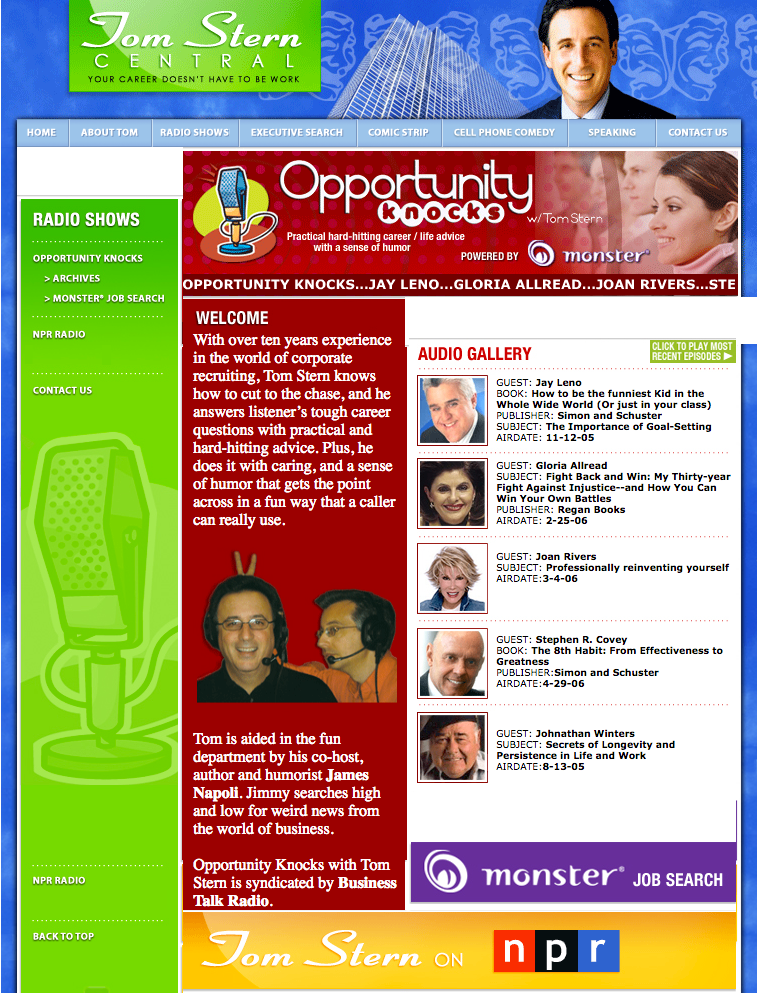 Monster Jobs and Opportunity Knocks presentation pages
---
---
---
---
---
---
---
Get web design and online marketing help today.